About Silk Screen Express, Inc.
Silk Screen Printing Company offering Custom Embroidery, & More
History
Silk Screen Express, Inc. was started in 1992 by Dawn Coleman. The company started out as a storefront silk screening business that had to "farm out" all of its printing to another screen printing company. However, after years of expanding and modernizing, Silk Screen Express, Inc. became a one-stop shop that provides an expansive catalog of screen printing products, promotional items, and more.
"After college, I worked for a company who provided promotional programs for large corporations. One of my major accounts was Nestle Foods. I headed up the division handling promotional programs spanning the United States for Nestle Foods confection division. Despite giving me the knowledge of the industry and promotional programs, the traveling was extensive and got old. I was made aware of a local screen printing company that was struggling and ready to file bankruptcy and go out of business. I purchased that company and turned the company around. After that, I acquired 2 more struggling competitors." - Dawn Coleman
Satisfied Customers of Silk Screen Express, Inc.
Blue Cross Blue Shield
Hertz
Dollar-Rent-a-Car
Chicago Public Schools
City of Chicago
LAZ Parking
Wellpoint
Clear Channel
United Airlines
Dawn Coleman was featured in Women's Business Development Center's "Success Stories" in 2012. Read how Dawn was able to purchase a struggling business and transform it into a booming business with hard work and clever development below.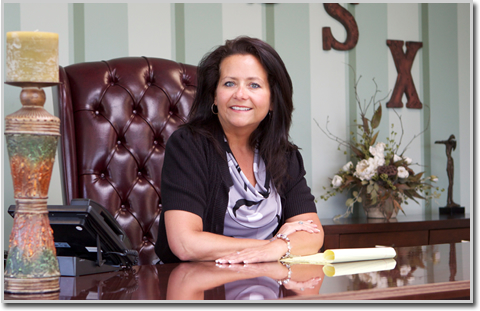 Dawn Coleman knows an opportunity when she sees one, and when the chance arose to purchase a local "mom and pop" screen printing company, Dawn swiftly made her move. In 1992, she took the failing business and grew it into the successful company known today as Silk Screen Express, Inc.
Dawn had a background working in the promotional products industry while in college, so her vision for Silk Screen Express was to develop it into a full service uniform and promotional products company with national appeal. To accomplish this goal, Dawn knew she would need to be nationally certified as a Women's Business Enterprise (WBE) through the Women's Business Development Center (WBDC). "I knew that I could pursue government and large corporate contracts using my WBE certification to help get a leg up on the competition," says Dawn. Dawn landed her first significant contract with the City of Chicago for promotional products in 1999. From that point on, Silk Screen Express continued to grow as Dawn acquired two of her competitors and secured several corporate and government contracts. Silk Screen Express grew into the full service uniform company it is today, providing graphic arts for logo and design creation, silk screening, embroidery, warehousing and fulfillment capabilities nationwide.
One obstacle Dawn encountered while establishing Silk Screen Express was obtaining a line of credit. Despite having a good credit history, she was unable to find a bank willing to take a chance on her – she had no collateral. Dawn took matters into her own hands, making most of her large purchases on credit cards. "I stayed disciplined, paying them off as quickly as possible," she said. After a few years of juggling multiple credit cards, Dawn was able to go back to the bank armed with the contracts she secured and stronger receivables. This time Dawn was granted a loan, using her receivables as collateral.
The WBDC has played an important role in assisting Dawn in growing her business. "The tools the WBDC has provided have helped me utilize my WBE certification to acquire contracts as a prime, and the WBDC has also assisted me in identifying second-tier opportunities. This has been priceless!" Dawn has continued to use the resources the WBDC offers to further her federal contracting goals.
Dawn's advice is to "be the change you want to see in the world." Dawn recommends that WBEs partner together and work with other women and organizations like the WBDC to not only grow their businesses, but to also learn from each other. "As women business owners, many times we face different obstacles than men, but if we strive to not only help ourselves, but other women business owners, we better our position collectively."
In addition, Silk Screen Express, Inc. has been granted the City of Chicago promotional contract since 2000. We work with various city departments on their promotional needs ranging from uniforms embroidery to gifts for dignitaries that visit the City of Chicago. We also have multi-year contracts in the New York area.
We are also a successful contract printer for a protective gear company since 1999. Although this company is based on the East Coast, they have trusted Silk Screen Express, Inc. to serve as their printing department. We customize their products to their customers' satisfaction, and these products are nationally distributed. We have recently expanded our screen printing capabilities to include their footwear line.